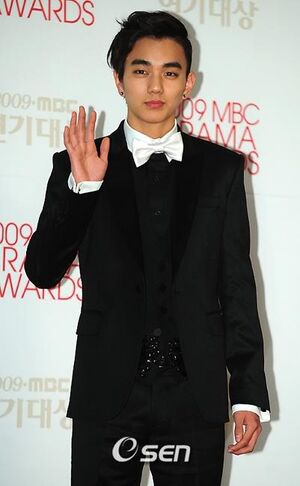 Yoo Seung-Ho (Hangul:유승호;also known as:Little So Ji Sub;born Aug 17, 1993) is a Korean Actor and model.
TV SeriesEdit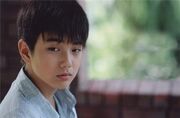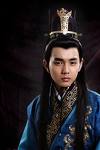 Remember (SBS, 2015)
Imaginary Cat (MBC Every 1, 2015)
Missing You (MBC, 2012)
Arang and the Magistrate (MBC, 2012)
Operation Proposal (TV Chosun, 2012)
Warrior Baek Dong-soo (SBS, 2011)
Flames of Desire (MBC, 2010-2011)
God of Study (KBS2, 2010)
You're Beautiful (SBS, 2009) cameo
Queen Seon Deok (MBC, 2009)
The King and I (SBS, 2007)
The Legend (MBC, 2007)
Alien Sam (2006)
Sad Love Song (MBC, 2005)
Precious Family (KBS2, 2004)
The Immortal Lee Soon-Shin (KBS1, 2004)
Love Letter (MBC, 2003)
Daddy Fish (MBC, 2000)
Joseon Magician (2015)
Fragments of Sweet Memories (2012)
Blind (2011)
City of Fathers (2009)
Fourth Period Murder Mystery (2009)
Unforgettable (2008)
My Teacher (2006)
Hearty Paws / Heart is... (2006)
Don't Tell Papa (2004)
Happy (Ero) Christmas (2003)
The Way Home (2002)
EndorsementsEdit
2005: MARU Kid / 마루아이
2002: Afkilla Plus / 에프킬라 플러스
2000: Wheat Noodles / 햇국수, Ung Jin Ssing Kuh Bik / 웅진씽크빅, I-Brand / 아이북랜드
1999: 77016
2009 MBC Drama Awards: Male Newcomer Award (Queen Seon Deok)
South Korea Movie Awards: Best Young Actor (2007)
Incheon International Design Paper: Heung Bo Dae Sa (2007)
Korean Children's Movie Awards: Heung Bo Dae Sa (2006)
KBS Awards: Best Young Actor (2005)
Made his debut in the 2000 MBC mini-drama "Fish Bones"
He appeared in Brown Eyes' "Don't Go, Don't Go" MV alongside Lee Se Na.
Ad blocker interference detected!
Wikia is a free-to-use site that makes money from advertising. We have a modified experience for viewers using ad blockers

Wikia is not accessible if you've made further modifications. Remove the custom ad blocker rule(s) and the page will load as expected.