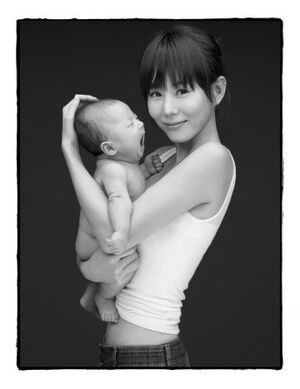 Actress Park Ye-jin has been called as an guardian angel for the babies waiting to be adopted.
She was promoting the event "Angel Letters - Hug" that also opened the "Gallery of Love" for the 7th time. The photographer Jo Se-hyeon has taken photos of Park, along with Jang Seo-hee, Yoon Sang-hyeon, Kim Hyeon-joo, Oh Ji-ho, and other stars for this event.
The baby Park is holding is 80 days old and is called Joon-hee. Park Ye-jin gives this child a warm hug and comforts him.
This photo fair will be opened from 16 through 22nd.[1]
Ad blocker interference detected!
Wikia is a free-to-use site that makes money from advertising. We have a modified experience for viewers using ad blockers

Wikia is not accessible if you've made further modifications. Remove the custom ad blocker rule(s) and the page will load as expected.