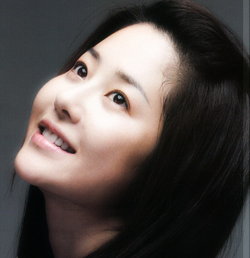 Ko Hyeon-jeong (Hangul: 고현정; born March 2, 1971 in Hwasun, South Jeolla, South Korea) is a Korean actress and model. She graduated from Dongguk University, majored in Performing Arts. She won "2nd place (선, 善)" in the nationwide beauty contest "Miss Korea" in 1989. Best known for her role as Lady Mishil in Korean TV Series Queen Seon Deok.
FilmographyEdit
TV seriesEdit
Queen Seon Deok (MBC, 2009)
H.I.T. (MBC, 2007)
What's Up Fox? (MBC, 2006)
Spring Days (SBS, 2005)
Sandglass (SBS, 1995)
Farewell (SBS, 1994)
My Mother's Sea (MBC, 1993)
A Love Without Fear (SBS, 1992)
Eye of Dawn (MBC, 1991)
Love on a Jujube Tree (KBS, 1990)
Actresses (2009)
Like You Know It All (2009)
Woman on the Beach (2006)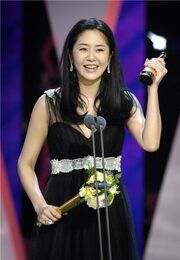 2009 MBC Drama Awards: Daesang (Grand Prize) for Queen Seon Deok
1995 31st Baeksang Awards: Best Actress Nominee for Sandglass
1994 30th Baeksang Awards: Best Actress Nominee for My Mother's Sea
1992 28th Baeksang Awards: Best New Actress for Love on a Jujube Tree
1989 Miss Korea: Second Runner-Up
Ad blocker interference detected!
Wikia is a free-to-use site that makes money from advertising. We have a modified experience for viewers using ad blockers

Wikia is not accessible if you've made further modifications. Remove the custom ad blocker rule(s) and the page will load as expected.